cp_journalcomic has been doing this lately and i think its fun .... so i figured id show you all the silly shit on my bookshelves too.

OK so lets just start with something ... which is these.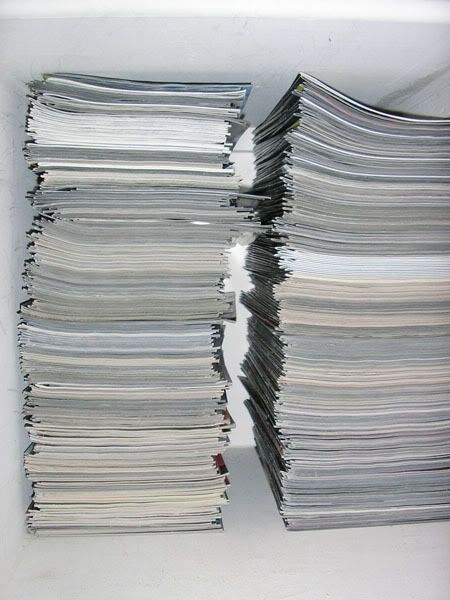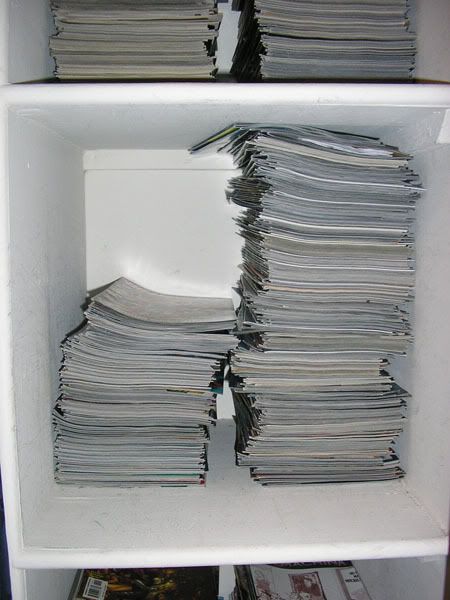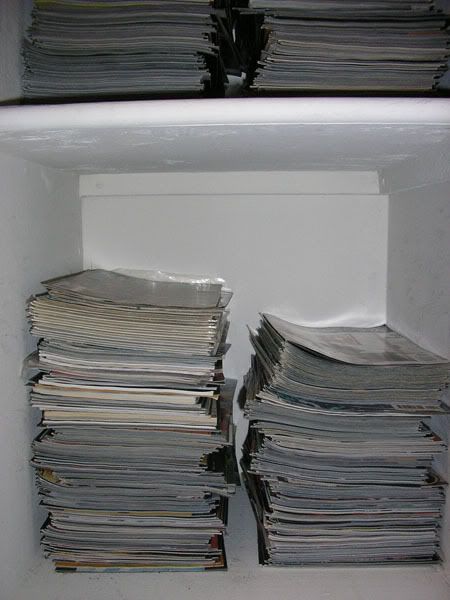 those are just all of the singles that arre sitting in my closet since moving to new york ... the bottom shelf is mainly reference comics.

ok so over to the actual bookshelf over next to my drawing table.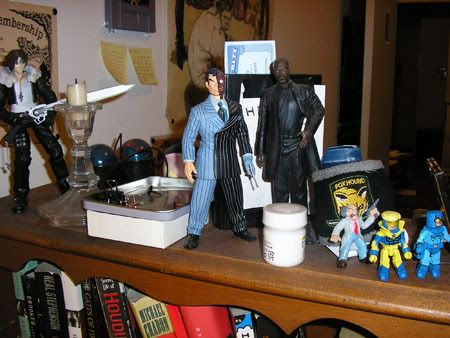 not alot of toys ... there are way more in boxes (most of the metal gear mcfarlane ... a mega man and a protoman and the dragon version of megatron along with buckey o'hare and deadeye duck.)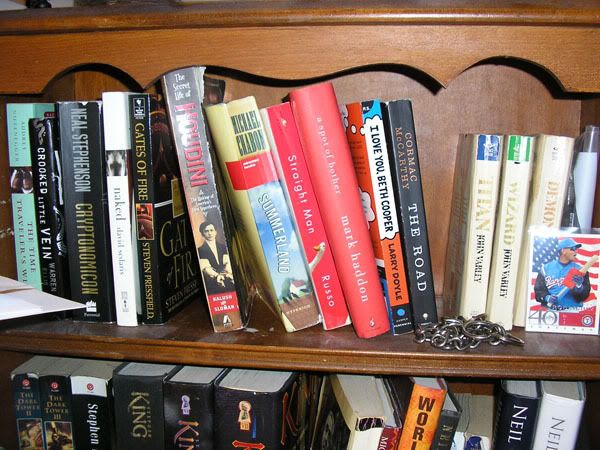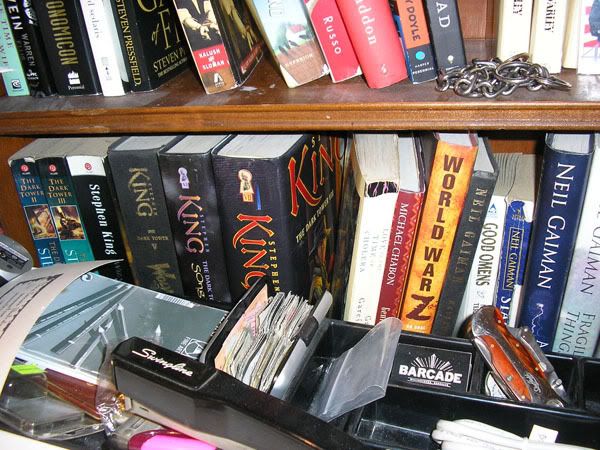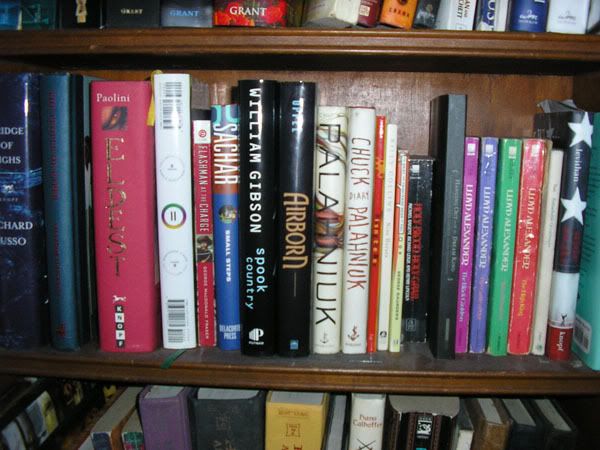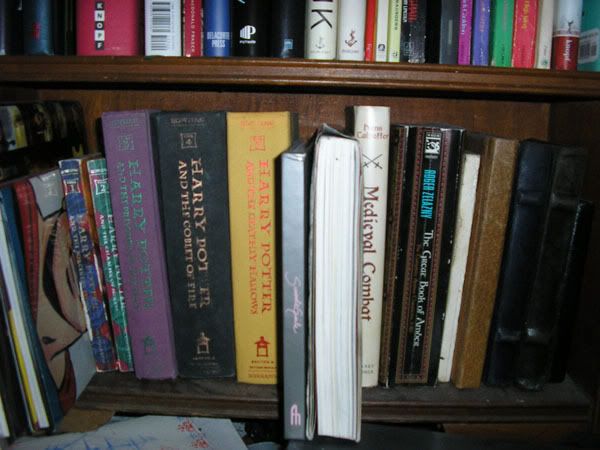 ok over to the closet again .... in the bottom is my main manga collection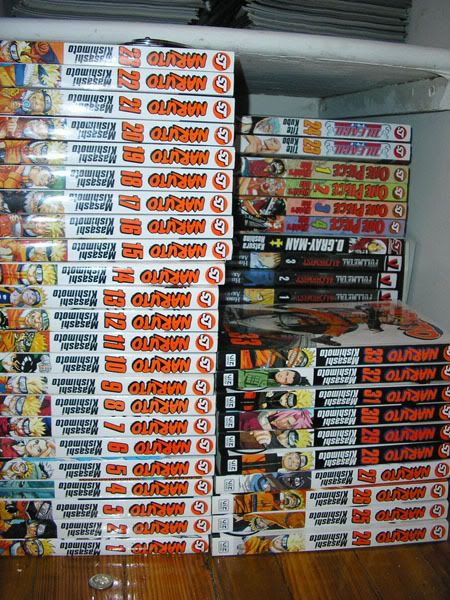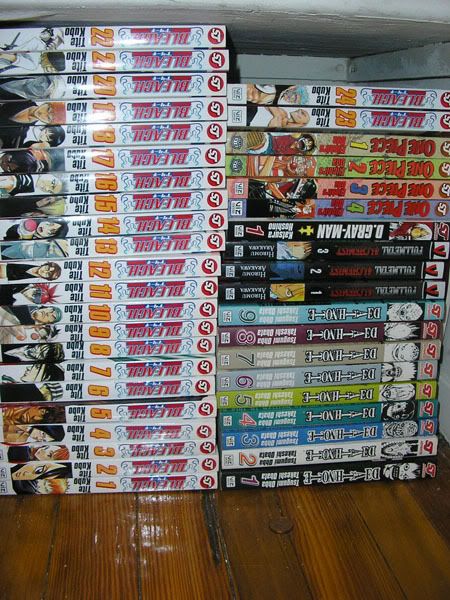 i gotta start getting berzerk and the rest of full metal alchemist. also i believe the last volume of death note is loaned out to my friend vanessa.

ok now the shelf under my computer.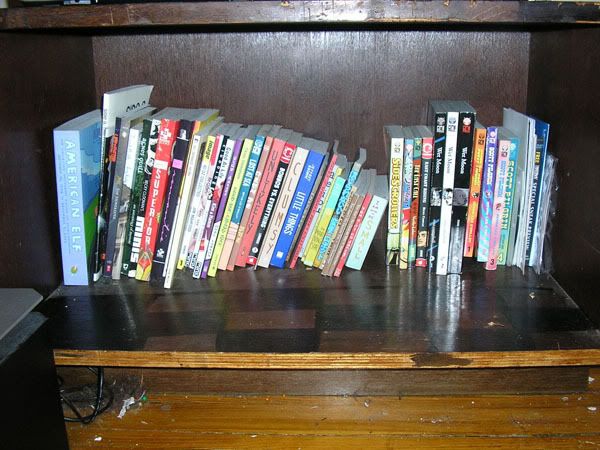 and now the big stuff ... the big bookshelf over in the living room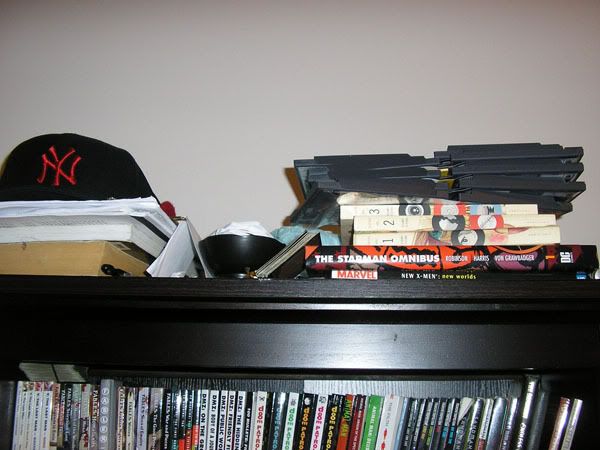 NEED MORE STARMAN AGH!@!!!! also that is dororo which is just tezuka aweomeness.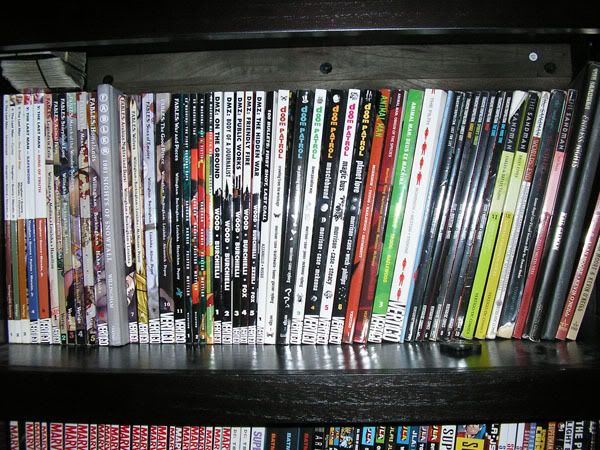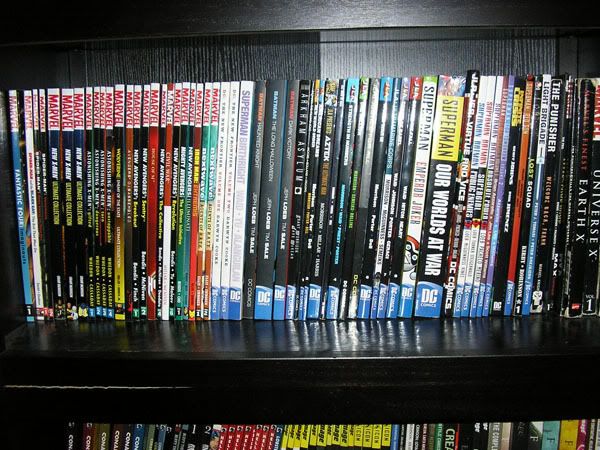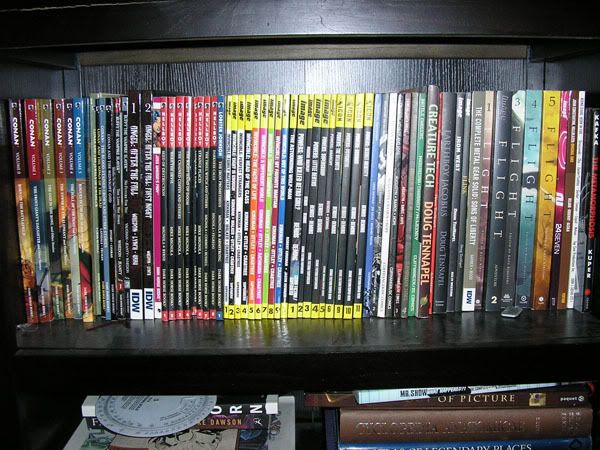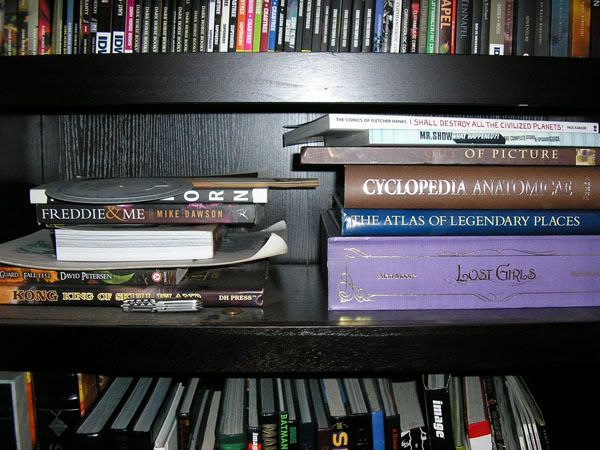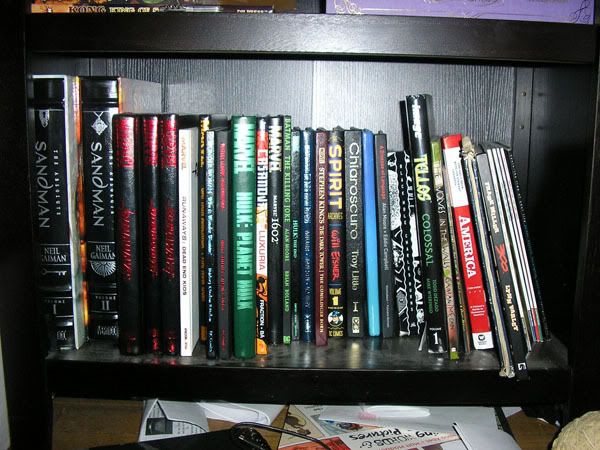 MISSING ... Y the last man (loaned to my brother), Ex Machina (Loaned to my brother), Blankets (loaned to jess), Transmet vol.1,2,4 (loaned to my step bro who loaned it to a douchey friend who lost it), Preacher (loaned to ex-girlfriends friend ... no hope on that one i would guess, Conan vol.6 (lent to friend ... no idea where it is now.), Rising stars hardcover (loaned to gibson), Midnight Nation (loaned to Gibson), Infinity Guantlet (Loaned to Gibson), Absolute Kingdom Come (Loaned to Gibson), Umbrella Academy: Apocalypse Suite (Loaned to Isaiah), Complete Bone (Loaned to a girl who moved to Norway), Complete Danger Girl ( I believe it is Loaned to Ty Mcandrew ), and Absolute Hush (Loaned to my friend joel.)

i feel like there others ... ok ... done procrastinating ... back to work.